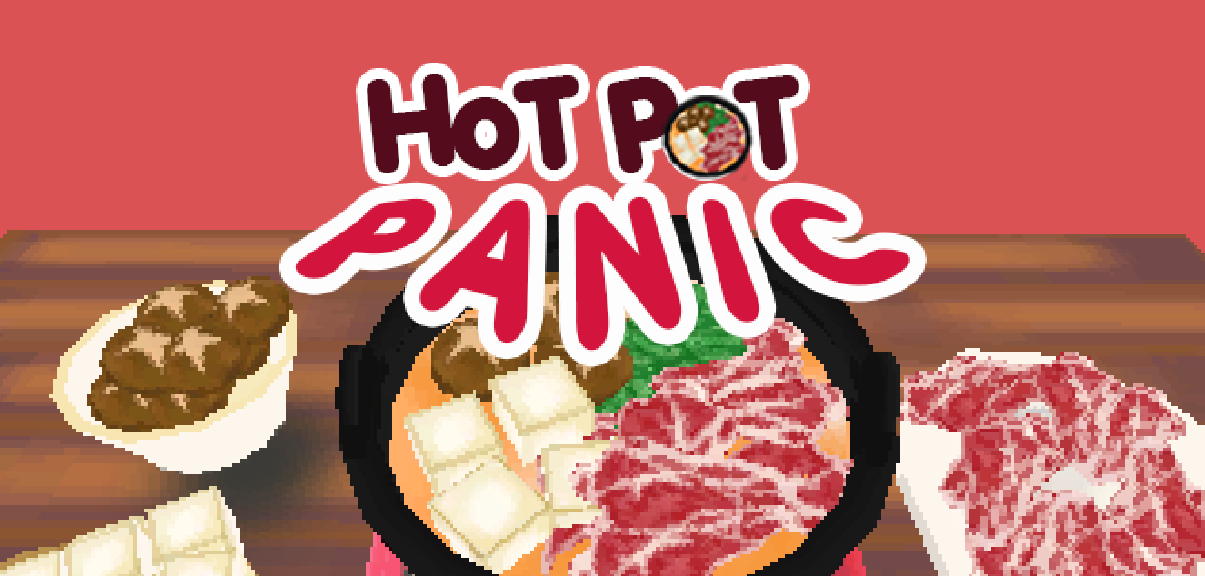 Hot Pot Panic
A downloadable game for Windows and macOS
A game about the struggle to have a conversation while also stuffing your face with food.
You are at an all-you-can-eat hot pot restaurant. You're hungry, and you just want to do nothing but chow down.

But you're here with a friend, and you don't want it to seem like you're only here to eat!
Can you manage to keep up a conversation while cooking and filling your belly?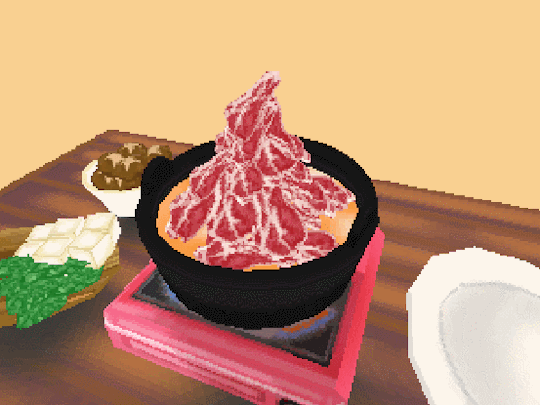 Features
Cook delicious meat, veggies, and tofu in a tasty broth until they're just right!
Multitask your way through three meals! You'll be cooking and eating while keeping up a conversation with your friend. Make sure she never figures out you're really just here for the food...
You get to direct the convo, but make sure you're ready to keep up with your friend's comments - she'll ask you what you thought about what she said later, and if you don't get it right, things could get ~*awkward*~
Controls
WS or Arrow keys to look up and down
Mouse or trackpad (mouse recommended!) to cook / eat
Credits

Developed by Keane Ng (@keanerie)
Featuring music and sound by Michael Berto (Paws Menu)
Playtested by people I've eaten hot pot with who I have not alienated with my plainly food-obsessed behavior
A note for Mac users: If you're running the game on Catalina it may take a few extra steps to get it running. See the comments section below for troubleshooting if you run into issues. Be sure to try using the Itch app to run the game (thanks Jennythewatt for pointing this out!).
As Seen On!
Rock Paper Shotgun: "...playing it has made me very hungry, so I'm off to go raid my fridge first."
PC Gamer: "... the arse-tightening tension of Hot Hot Panic, a game about trying to hold a conversation while stuffing your face with meat and potatoes."
Waypoint: "This game scratches two very important itches for me: time management mechanics, and the aesthetics of delicious animated food. Also, it's a great excuse out of any friend dates you may have coming up...just saying."
The Verge: "...it manages to take the fairly universal social situation of trying to talk and eat at the same time, and turn it into a clever and fun game."
Download
Click download now to get access to the following files:
Hot Pot Panic - Windows
20 MB
Hot Pot Panic - Mac
24 MB